"A Father's Day gift for Dad turned into America's map company"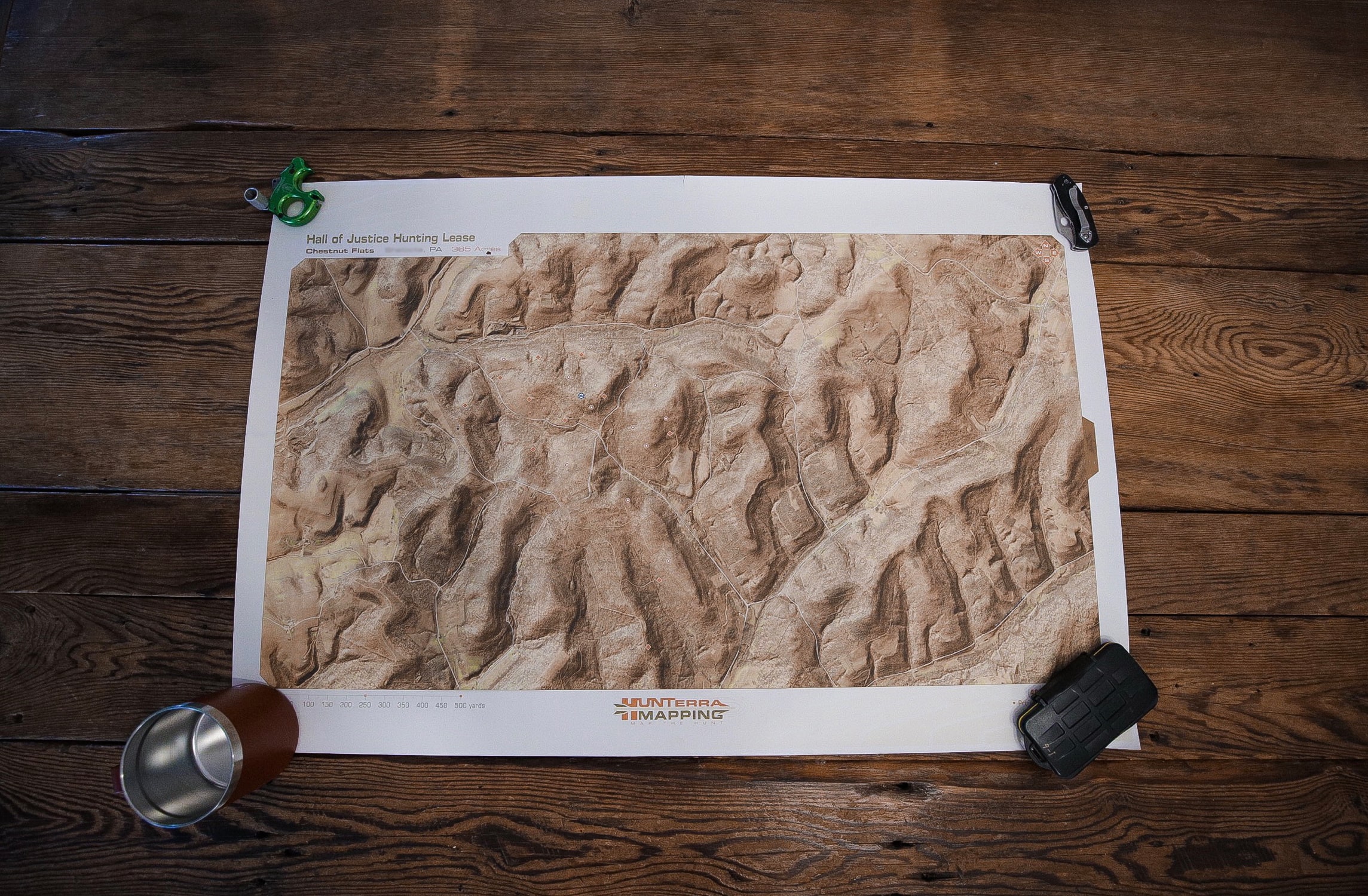 About Us
Our story began when Founder Ben Harshyne; at the time a cartographer at the National Counterterrorism Center, created a map as a 2009 Fathers Day gift to his Dad of the land that they hunted together. Ben created a unique way to visualize the terrain features that standard aerial maps just couldn't show. It was a huge hit with his Dad, and unearthed America's need for a professional hunting map service.
"As I look back at our wild journey over the past decade, I know exactly why the brand has thrived. Kate and I poured our heart and soul into growing HUNTERRA; using authenticity, innovation, and precision to build a product that connects people to land. Surrounded by an extraordinary team, the future is clear. We'll never stop honing our craft to design the ultimate map."
Cartography is where location and design collide; a specialized skill that shines through with every map that comes out of our Iowa headquarters.
For many of us, land is essential for our well being. Land cultivates lifestyles, legacies, and many of life's most remarkable experiences. HUNTERRA exists to enhance those experiences that define you.